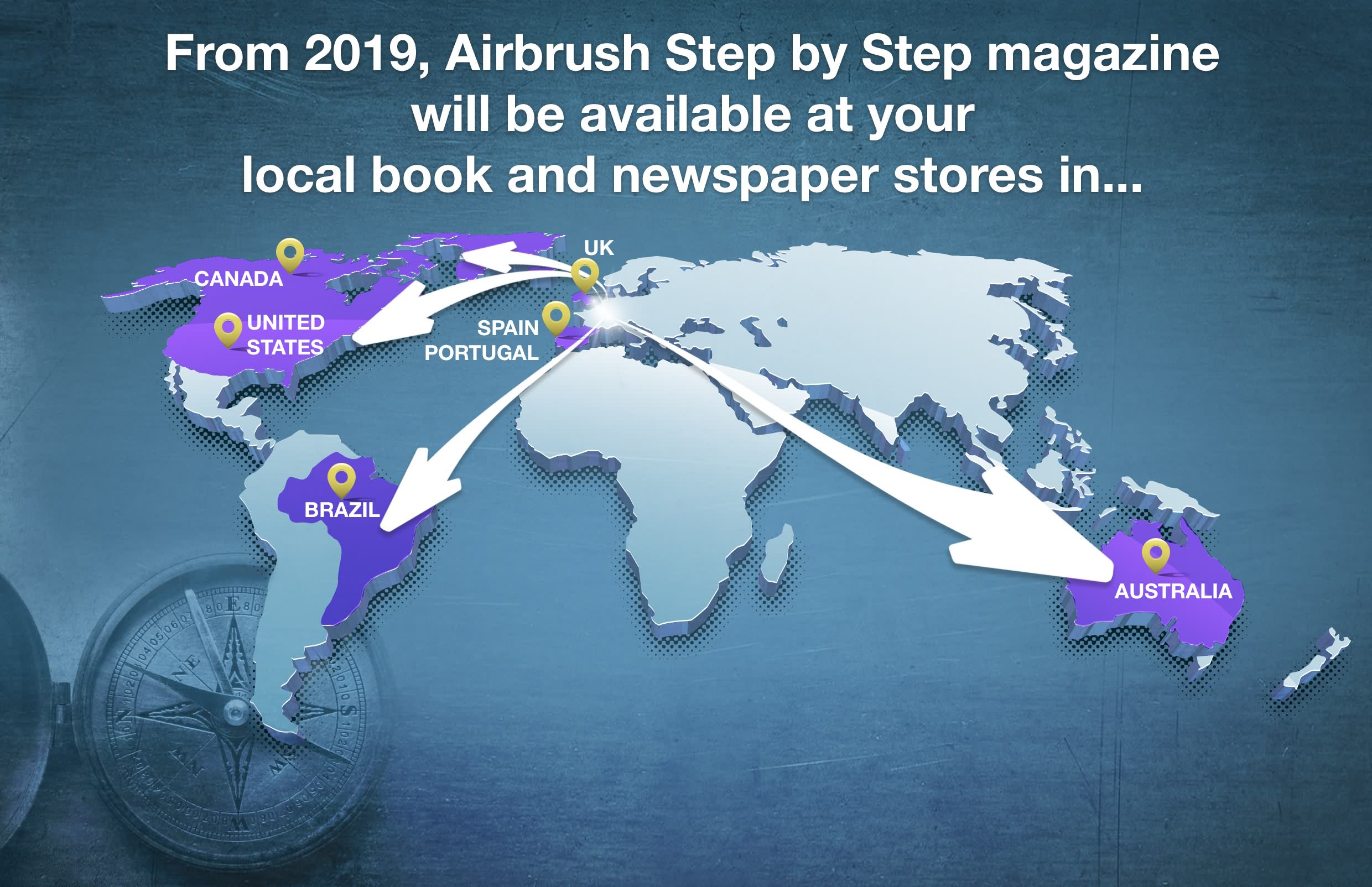 Airbrush Step by Step is the magazine for all airbrush artists: from beginner to advanced, from classic airbrusher to model builder, body and customer interpreter to professional illustrator.
 Airbrush Step by Step is aimed at all those who are interested in practical airbrush topics and want to improve their airbrush skills through creative user tips and basic information.
 Airbrush Step by Step provides step-by-step instructions for airbrush illustrations at different levels of difficulty. It provides basic knowledge and professional tips, presents current products and latest techniques and presents news and reports on the subject of airbrush and illustration.
Airbrush Step by Step encompasses a wide, practical and creative spectrum of content: informative basic series, making-of reports, artist interviews and portfolios, product presentations and tests as well as current event and practical reports invite you to read, browse, review and collect the booklet.
Starting with the new issue 01/19, the English language edition of Airbrush Step by Step magazine will also be on sale in book and newspaper stores in 7 countries, namely in the USA, United Kingdom, Spain, Portugal, Brazil, Canada and Australia. Airbrush Step by Step magazine has been being published in English language for 11 years. Until now, copies have only been sold at airbrush supply stores, through subscription as well as on-line.
Due to the fact that the international distribution will be managed from the UK, the copy price on the cover will show 6,99 GBP. Publishing and printing is still "made in Germany". The ASBS team is especially proud that the magazine will be available at Barnes & Noble book stores in the US. The US copy price will be 12.99 USD.
Due to the holiday season, international shipping of the issue will only start in January, so it might take up to February until the magazine will have reached stores in the mentioned countries. Further details on specific stores and retailers will be available by mid of January.
---
Post time: Dec-24-2019